Rooms for all occasions
Restaurant Stadshuskällaren was first opened in 1922 and is currently operated by Maria Stridh, a third generation restaurateur. Maria's father Åke Johansson was already a well-known name in Stockholm's food and restaurant world five decades ago. In 1962 Åke Johansson started a self-service restaurant and a beer bar at the old S:t Eriksmässan trade fair in the Storängsbotten area of Stockholm. These days Maria Stridh operates all of the restaurant units and all of the banqueting activities at the Stockholm International Fairs and Congress Centre. Maria and her team are also responsible for all of the restaurant and banqueting activities in the Stockholm City Hall, in other words not only Restaurant Stadshuskällaren but also Ragnars Skafferi (lunch restaurant and café) as well as the banqueting activities in the Blue Hall and the Golden Hall.
Since the summer of 2012, Stadshusrestauranger Stockholm AB – led by Maria Stridh – is responsible for all activities related to banquets and restaurants in the Stockholm City Hall. In addition to Stadshuskällaren, also Ragnars Skafferi and banquet activities in the Blue Hall and the Golden Hall is included. Besides Stadshusrestauranger Stockholm AB, the business group also consist of Mässrestauranger Stockholm AB, Mässrestauranger i Malmö AB, Engsholms Slott and Teaterbaren in Kulturhuset Stadsteatern, run by Glada Ankan Restaurang
& Catering AB.
Art & Design
At Stadshuskällaren we pride ourselves on our sense of style and have taken great care in mixing contemporary Swedish design with well-preserved features from Stadshuskällaren's original 1920s furnishings and fittings.
In the Dining Room the walls are painted by Yngwe Berg (1887-1963) with motifs borrowed from Bellman and Fredman's Epistles. The chairs are specially designed by Jonas Bohlin with inspiration from the original chair that was first designed for Stockholm City Hall.
We have also preserved a sense of history in the Bar where naturally tanned leather has been used to upholster wall-mounted sofas of the time. Jonas Bohlin was inspired by the tavern furniture that was in place in 1932 when he developed the chairs that are used today. All carpets and rugs were designed by Gunilla Lagerhem Ullberg for Kasthall.
Yet another piece by Jonas Bohlin, his Star lamp, can be found hanging in Chambre Separé where it lights up the almost 100-year-old room.
Linné's Dining Room was the building's original breakfast room for the City's officials and was known at the time as the Eldkvarn Room after a grand gristmill that burned to the ground in 1878 on the site of the present-day Stockholm City Hall. These days this room is also decorated with Jonas Bohlin's chairs and lamps.
Sustainability
The connection to forest and land is always present at Stadshuskällaren. We think it is important to work against environmental and climate impact.
Therefore we strive to achieve different labels and certifications and we cooperate with organizations that actively work with these issues.
The Swan
Stadshuskällaren is certified with the Swedish Swan label. A Swan-labeled restaurant takes a holistic approach
to environmental work and can thereby reduce its environmental impact in terms of energy, water, food raw materials, cleaning chemicals and waste.
KRAV
We are KRAV-certified at level one which means that we work with 15 KRAV-labeled products and MSC-labeled fish.
The requirements are tough and we work with them daily to constantly challenge ourselves to reach further.
Biogasakademin
The Biogas Academy has appointed Stadshuskällaren Biogas Ambassadors. Organic waste from cooking is sorted and used in local production of climate friendly biogas. Starting 2018, our kitchen stoves are also biogas fueled.
Hållbara Restauranger
We are members of the network Hållbara restauranger (sustainable restaurants) that promote and support restaurants in the sustainability work.
Our CEO Maria Stridh has long been a driving force in the organization and won the prize "Sustainable enthusiast of the Year" in 2018.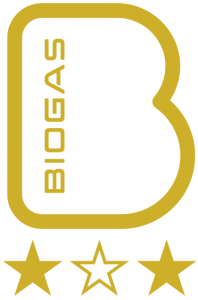 Interested in working for us?
Do you share our passion for food, raw ingredients and service? Are you driven by joy  and professionalism in your work? Stadshuskällaren is always on the lookout for new team members who want to play their part in helping to create Europe's best restaurant business.
We would be delighted to receive your application regarding positions at Stadshuskällaren as well as for Stadshusrestauranger Stockholm AB, the company that works with the banqueting operations in the Blue Hall and the Golden Hall as well as Ragnars Kök.
Press
In our online pressroom at Mynewsdesk you will find a collection of current press information and images. The images are free for publication, but please take care to mention the source and also the photographer's name when possible.
If you have any questions or would like more information, please contact Maria Torén at maria.toren@massrestauranger.se
If your enquiry concerns the annual Nobel Banquet held each 10th of December, please contact Madeleine Björk at madeleine.bjork@stadshusrestauranger.se